Let's talk about what you need…
If you're not quite sure what Inbound Marketing is, check out our Inbound Marketing Page. Otherwise, read on…
At Web Design Phoenix, we build websites and inbound marketing programs that help our clients engage with potential clients naturally. We help our clients get found by the right people, in the places where they are conducting their own research and using the internet.
From growth driven website design, to lead generation and optimizing conversions, we deliver measurable results with proven ROI.
As a Certified Hubspot Partner, we know that inbound marketing works. Let's spend 30 minutes exploring whether or not inbound marketing is a good fit for growing your business.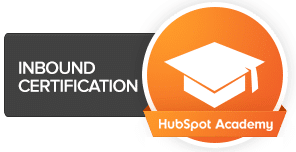 Here's what we'll cover:
• Your past and current marketing efforts and possible areas for improvement
• Your current website (if you have one) and its inbound marketing potential
• Low hanging fruit…actionable opportunities to begin right away
• Recommendations for achieving your goals
From there, we'll present options for moving forward. We are masters of website development, writing content and managing Hubspot workflows, and proving our results by always reporting on the metrics most important to your group.
Whether you need short-term marketing guidance, or a long-term agency partnership, fill out the form below to get things started!