Win Attention Today: Cross-Pollinate One Audience to Another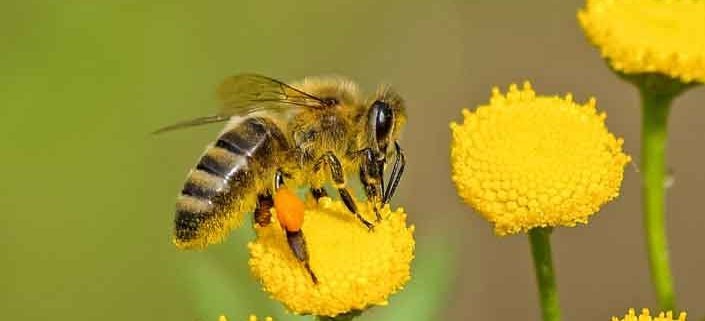 This is probably one of the most valuable pieces of business content that's come up in recent months for me.
Diversify Your Interests and Your Messaging
I was in a consulting session with Brown Golf Management. They're in the business of attracting golf course operators to hire them on…kind of like a franchise model. Brown brings processes, know-how, buying power, and scale to help clubs win.
I'm instilling the idea that companies can earn attention from people outside of their space. From there, after trust is earned and relationships begun, cross-pollinating that attention into their goods and services can become a huge win.
You can get the attention in places where you have fun, where you're passionate, and where you love to produce content. Every now and then, just ask your audience if they're interested in some other stuff that you do.
Golf Essentials Podcast is an Ideal Example
Here's a link to The Golf Essentials Podcast for Business People
I do a golf podcast because I love golf. I do it for fun.
I'm about a 120 podcast episodes in. I turn out social stuff and I have a golf audience. Every episode gets between 100-400 downloads. So, I picture myself talking to a room of 200 people. It's basically golf advice for business people.
Every now and then I say, "You guys who are trying to grow your own businesses, if you ever want to have a conversation, hit me up." Earning their trust credibility talking golf puts me in position to ask them to consider doing some business with me.
I don't try to sell golf stuff, which makes it a lot easier to keep the interests of the audience at heart. Every now and then, if they hear me talking about business-related stuff, I might hear from people trying to grow their own company.
Gary Vee
This is probably the best example I can think of how a podcast or content in one area can cross-pollinate over into the business you're actually trying to drive.
So, as you know, I'm high on Gary Vaynerchuck. If you've listened to his podcasts at all, he's abrasive at first but he's never said a word out of his mouth that I've disagreed with it. The reasons for why he does stuff is right on.
Anyway, he's a marketing, online marketing, and a social media guy. He runs a media marketing company in New York City and around the world called 'Vayner Media' I think they do about $400 million a year…so he's doing stuff for big companies. He's got the attention of stadiums full of people.
His podcast is all about free marketing advice. He's delivering 1000% pure value to people who want to start or run their own companies.
He got his start with his dad in the wine business and now they've got an online business, where he's built that into a company called Empathy Wines.
So, he delivers a ton of value over here with marketing advice. He's built an audience of millions of people that listens to what he's saying. All he's doing is delivering value.
Every now and then he says "if you guys drink wine, I'd love for you to buy my wine." That's it!
He's got the attention over here and he's earned the right to ask as directly as possible.
Most marketers make the mistake of disguising their "asks" and "gives". What seems as helpful material ends in a sales pitch. The mojo you built up with the "give" is trashed with a half-ass "ask". You don't build up an goodwill OR make a sale.
Don't Be Afraid to Venture Off the Ranch
I used to be reluctant to bring my golf background into my marketing work. No more. I consider a multi-faceted background to be a huge advantage.
Nobody says that we have to just do content strictly about what we're trying to sell.
For Brown Golf Management, we can do a story about a guy that played for the New York Giants, or a Veteran who did a tour of duty in Iraq.
That's how you reach out to different audiences and get tentacles into other areas outside of your primary area of business.
https://www.webdesign-phoenix.com/wp-content/uploads/2019/09/phoenix-seo-blog.jpg
378
705
Casey Bourque
https://www.webdesign-phoenix.com/wp-content/uploads/2020/03/phoenixwebdesign.svg
Casey Bourque
2019-09-23 16:25:43
2020-09-08 17:38:13
Win Attention Today: Cross-Pollinate One Audience to Another