| | | | | |
| --- | --- | --- | --- | --- |
| | Drupal 7.12 | Joomla! 2.5.4 | TYPO3 Enterprise CMS 7 LTS | WordPress 3.3.2 |
| Last Updated | 2/16/2012 | 5/2/2012 | 4/14/2016 | 5/29/2012 |
| System Requirements | Drupal 7.12 | Joomla! 2.5.4 | TYPO3 Enterprise CMS 7 LTS | WordPress 3.3.2 |
| Application Server | Apache | CGI | Apache | blank |
| Approximate Cost | Free | Free | Free | Free |
| Database | MySQL | MySQL | MySQL | MySQL |
| License | Open Source | Open Source | Open Source | Open Source |
| Operating System | Platform Independent | Platform Independent | Platform Independent | Platform Independent |
| Programming Language | PHP | PHP | PHP | PHP |
| Root Access | No | No | No | No |
| Shell Access | No | No | No | No |
| Web Server | Any | Any | Apache | blank |
| Security | Drupal 7.12 | Joomla! 2.5.4 | TYPO3 Enterprise CMS 7 LTS | WordPress 3.3.2 |
| Audit Trail | Yes | No | Yes | Limited |
| Captcha | Free Add On | Free Add On | Free Add On | Free Add On |
| Content Approval | Yes | Yes | Yes | Yes |
| Email Verification | Yes | Yes | Yes | Yes |
| Granular Privileges | Yes | Yes | Yes | Yes |
| Kerberos Authentication | No | No | Free Add On | No |
| LDAP Authentication | Free Add On | Yes | Free Add On | Free Add On |
| Login History | Yes | Yes | Yes | Free Add On |
| NIS Authentication | No | No | Free Add On | No |
| NTLM Authentication | Free Add On | No | Free Add On | No |
| Pluggable Authentication | Yes | Yes | Free Add On | Free Add On |
| Problem Notification | No | No | Yes | Free Add On |
| Sandbox | No | No | Yes | Limited |
| Session Management | Yes | Yes | Yes | Free Add On |
| SMB Authentication | No | No | Free Add On | No |
| SSL Compatible | Yes | Yes | Yes | Yes |
| SSL Logins | Free Add On | Yes | Yes | Yes |
| SSL Pages | Free Add On | Yes | Yes | Limited |
| Versioning | Yes | Free Add On | Yes | Free Add On |
| Support | Drupal 7.12 | Joomla! 2.5.4 | TYPO3 Enterprise CMS 7 LTS | WordPress 3.3.2 |
| Certification Program | Limited | No | Yes | Limited |
| Code Skeletons | Yes | Free Add On | Free Add On | Yes |
| Commercial Manuals | Yes | Yes | Yes | Yes |
| Commercial Support | Yes | Yes | Yes | Yes |
| Commercial Training | Yes | Yes | Yes | Yes |
| Developer Community | Yes | Yes | Yes | Yes |
| Online Help | Yes | Yes | Yes | Yes |
| Pluggable API | Yes | Yes | Yes | Yes |
| Professional Hosting | Yes | Yes | Yes | Yes |
| Professional Services | Yes | Yes | Yes | Yes |
| Public Forum | Yes | Yes | Yes | Yes |
| Public Mailing List | Yes | Yes | Yes | Yes |
| Test Framework | Yes | Yes | Free Add On | Yes |
| Third-Party Developers | Yes | Yes | Yes | Yes |
| Users Conference | Yes | Yes | Yes | Yes |
| Ease of Use | Drupal 7.12 | Joomla! 2.5.4 | TYPO3 Enterprise CMS 7 LTS | WordPress 3.3.2 |
| Drag-N-Drop Content | Free Add On | No | Yes | Yes |
| Email To Discussion | Free Add On | Free Add On | Free Add On | Free Add On |
| Friendly URLs | Yes | Yes | Yes | Yes |
| Image Resizing | Free Add On | Yes | Yes | Yes |
| Macro Language | Free Add On | Yes | Yes | Free Add On |
| Mass Upload | Free Add On | Yes | Yes | Yes |
| Prototyping | Limited | Yes | Free Add On | Free Add On |
| Server Page Language | Yes | Yes | Yes | Yes |
| Site Setup Wizard | Limited | No | Free Add On | No |
| Spell Checker | Free Add On | Free Add On | Yes | Yes |
| Style Wizard | Limited | No | Yes | No |
| Subscriptions | Free Add On | Yes | Free Add On | Free Add On |
| Template Language | Yes | Yes | Yes | No |
| UI Levels | Yes | Yes | Yes | Yes |
| Undo | Limited | No | Yes | Limited |
| WYSIWYG Editor | Free Add On | Yes | Yes | Yes |
| Zip Archives | No | No | Free Add On | Free Add On |
| Performance | Drupal 7.12 | Joomla! 2.5.4 | TYPO3 Enterprise CMS 7 LTS | WordPress 3.3.2 |
| Advanced Caching | Yes | Yes | Yes | Free Add On |
| Database Replication | Yes | No | Free Add On | Free Add On |
| Load Balancing | Yes | Yes | Yes | Yes |
| Page Caching | Yes | Yes | Yes | Free Add On |
| Static Content Export | No | No | Free Add On | Free Add On |
| Management | Drupal 7.12 | Joomla! 2.5.4 | TYPO3 Enterprise CMS 7 LTS | WordPress 3.3.2 |
| Advertising Management | Free Add On | Yes | Free Add On | No |
| Asset Management | Yes | Yes | Yes | Yes |
| Clipboard | No | No | Yes | No |
| Content Scheduling | Free Add On | Yes | Yes | Limited |
| Content Staging | Free Add On | No | Free Add On | No |
| Inline Administration | Yes | Yes | Yes | Free Add On |
| Online Administration | Yes | Yes | Yes | Yes |
| Package Deployment | Free Add On | No | Yes | No |
| Sub-sites / Roots | Yes | Yes | Yes | Yes |
| Themes / Skins | Yes | Yes | Yes | Yes |
| Trash | No | Yes | Yes | Yes |
| Web Statistics | Yes | Yes | Free Add On | Free Add On |
| Web-based Style/Template Management | Yes | Yes | Yes | Yes |
| Web-based Translation Management | Yes | Free Add On | Yes | Limited |
| Workflow Engine | Free Add On | No | Yes | No |
| Interoperability | Drupal 7.12 | Joomla! 2.5.4 | TYPO3 Enterprise CMS 7 LTS | WordPress 3.3.2 |
| Content Syndication (RSS) | Yes | Yes | Yes | Yes |
| FTP Support | Limited | Yes | Yes | Free Add On |
| iCal | Free Add On | Free Add On | Free Add On | Free Add On |
| UTF-8 Support | Yes | Yes | Yes | Yes |
| WAI Compliant | Limited | No | Yes | Limited |
| WebDAV Support | No | No | Free Add On | No |
| XHTML Compliant | Yes | Yes | Yes | Yes |
| Flexibility | Drupal 7.12 | Joomla! 2.5.4 | TYPO3 Enterprise CMS 7 LTS | WordPress 3.3.2 |
| CGI-mode Support | Yes | Yes | Yes | No |
| Content Reuse | Limited | Yes | Yes | Yes |
| Extensible User Profiles | Yes | Yes | Free Add On | Free Add On |
| Interface Localization | Yes | Yes | Yes | Yes |
| Metadata | Yes | Yes | Yes | Yes |
| Multi-lingual Content | Yes | Free Add On | Yes | Free Add On |
| Multi-lingual Content Integration | Yes | Free Add On | Yes | Free Add On |
| Multi-Site Deployment | Yes | Free Add On | Yes | Yes |
| URL Rewriting | Yes | Yes | Yes | Yes |
| Built-in Applications | Drupal 7.12 | Joomla! 2.5.4 | TYPO3 Enterprise CMS 7 LTS | WordPress 3.3.2 |
| Blog | Yes | Yes | Free Add On | Yes |
| Chat | Free Add On | Free Add On | Free Add On | Free Add On |
| Classifieds | Free Add On | Free Add On | Free Add On | Free Add On |
| Contact Management | Free Add On | Yes | Free Add On | Free Add On |
| Data Entry | Free Add On | Free Add On | Free Add On | Free Add On |
| Database Reports | Free Add On | Free Add On | Free Add On | No |
| Discussion / Forum | Yes | Free Add On | Free Add On | Free Add On |
| Document Management | Free Add On | Free Add On | Free Add On | Yes |
| Events Calendar | Free Add On | Free Add On | Free Add On | Free Add On |
| Events Management | Free Add On | Free Add On | Free Add On | Free Add On |
| Expense Reports | No | Free Add On | Free Add On | No |
| FAQ Management | Yes | Yes | Free Add On | Free Add On |
| File Distribution | Free Add On | Free Add On | Yes | Free Add On |
| Graphs and Charts | Free Add On | Free Add On | Free Add On | Free Add On |
| Groupware | Free Add On | Free Add On | Free Add On | No |
| Guest Book | Free Add On | Free Add On | Free Add On | Free Add On |
| Help Desk / Bug Reporting | Free Add On | Free Add On | Free Add On | Free Add On |
| HTTP Proxy | No | No | Free Add On | Free Add On |
| In/Out Board | Free Add On | No | No | Free Add On |
| Job Postings | Free Add On | Free Add On | Free Add On | Free Add On |
| Link Management | Free Add On | Yes | Yes | Yes |
| Mail Form | Free Add On | Yes | Yes | Free Add On |
| Matrix | No | No | Free Add On | No |
| My Page / Dashboard | Free Add On | No | Free Add On | Yes |
| Newsletter | Free Add On | Free Add On | Yes | Free Add On |
| Photo Gallery | Free Add On | Free Add On | Yes | Yes |
| Polls | Yes | Yes | Free Add On | Free Add On |
| Product Management | Free Add On | Yes | Free Add On | Free Add On |
| Project Tracking | Free Add On | Free Add On | Free Add On | Free Add On |
| Search Engine | Yes | Yes | Yes | Yes |
| Site Map | Free Add On | Free Add On | Yes | Free Add On |
| Stock Quotes | Free Add On | Free Add On | Free Add On | Free Add On |
| Surveys | Free Add On | Free Add On | Free Add On | Free Add On |
| Syndicated Content (RSS) | Yes | Yes | Free Add On | Yes |
| Tests / Quizzes | Free Add On | Free Add On | Free Add On | Free Add On |
| Time Tracking | Free Add On | Free Add On | Free Add On | Free Add On |
| User Contributions | Yes | Yes | Yes | Yes |
| Weather | Free Add On | Free Add On | Free Add On | Free Add On |
| Web Services Front End | Limited | Yes | Free Add On | Free Add On |
| Wiki | Free Add On | Free Add On | Free Add On | Free Add On |
| Commerce | Drupal 7.12 | Joomla! 2.5.4 | TYPO3 Enterprise CMS 7 LTS | WordPress 3.3.2 |
| Affiliate Tracking | Free Add On | Free Add On | Free Add On | Free Add On |
| Inventory Management | Free Add On | Free Add On | Free Add On | Free Add On |
| Pluggable Payments | Free Add On | Free Add On | Free Add On | Free Add On |
| Pluggable Shipping | Free Add On | Free Add On | Free Add On | Free Add On |
| Pluggable Tax | Free Add On | Free Add On | Free Add On | Free Add On |
| Point of Sale | Free Add On | Free Add On | Free Add On | Free Add On |
| Shopping Cart | Free Add On | Free Add On | Free Add On | Free Add On |
| Subscriptions | Free Add On | Free Add On | No | Free Add On |
| | Free Add On | Free Add On | Free Add On | Free Add On |
About the Author
Little known fact about Casey: He played in the 2004 US Open Championship (golf). Now Casey heads up Inbound Marketing at Web Design Phoenix, a full service website design and online marketing firm with locations in both Phoenix, Arizona and Orlando, Florida. Clients include Mercedes, Airbus, and The PGA of America.
Free Online Marketing Lessons…
Unsubscribe any time…never harassing, always helpful.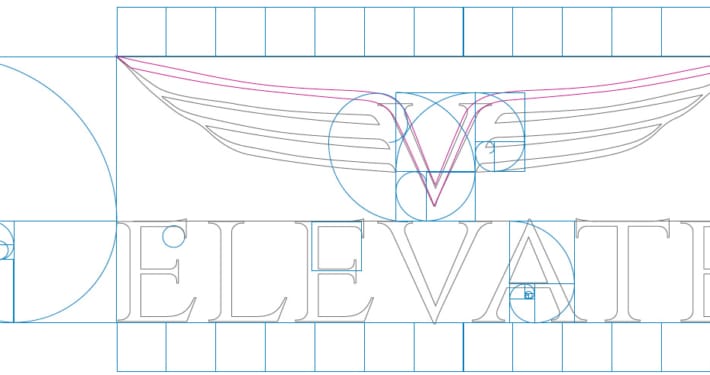 They were very good at communicating their company mission and core beliefs. They are a premium brand, and their corporate images needed to reflect that.