How Effective is Online Marketing for Law Firms?
Written by Casey Bourque – February 1, 2017
Most law firms have invested significantly in web design, and many administer those sites for search engine rankings. Very few take it beyond this point, foregoing opportunities in lead generation, nurturing workflows, social media, content offer creation, and other strategies that leverage existing relationships and scale client acquisition.
With an ever growing list of marketing options, many law firms fail to consider the full power of a well orchestrated online marketing strategy.
Selecting a law firm is typically a considered process over the course of weeks or months. This falls right in the sweet spot for inbound marketing campaigns focused on lead conversion, segmentation, and highly personalized and timely nurturing campaigns. Because not every prospect is ready to hire you now, an ongoing approach that builds trust is a proven winner.
Online marketing is basically the concept of attracting, converting and eventually closing new business through online avenues…sounds really cool, and super easy doesn't it? Maybe.
Pros: Online marketing addresses the most coveted sales metrics – converting more leads/customers, growing website traffic, increasing revenue from existing customers, demonstrating marketing ROI, etc. It can be a no-brainer for many firms…but not everyone.
Cons: It requires quite a bit of time, some budget, strong planning and the right answers to some important questions before it starts to make some sense.
Here are are few key questions for law firms considering an online marketing approach:
• Is there a concept of a conversion?
• Is there a considered buying process?
• What is your firm size, time horizon and marketing budget?
1. Is there a concept of a conversion?
This will depend greatly on your area of practice. What we're considering here is whether or not online visitors can take steps online toward hiring your firm. This might mean downloading an ebook outlining recent successful outcomes, watching an educational video, or setting up an appointment.
The point of online marketing is not to hard sell your expertise and your services, but first to help your target audience with things they care about. Law firms might publish helpful articles in their practice area for example. This is free information, capturing the interest of strangers. Prospects find you based on quality content that you're strategically putting out there.
Law firms tend to have an abundance of interesting and helpful reference materials.
After intial contact, it's important to get them to take a step of some sort. Typically, this involves getting an offer for something of value (ebook, video, consultation, etc.) in exchange for a little contact information.
If your brand of law is so specialized that nobody is looking around online for information, then online marketing is probably not the way to go. A little keyword research will help to dertermine what people are looking for, how many searches are made, and which areas present opportunty to rank high in search results.
2. Is there a considered buying process?
How long is the typical sales cycle? In personal injury, it might be a matter of minutes or hours. In corporate law, you might need months or years to get your chance in the room and look to get hired.
Online marketing doesn't work well for really short sales cycles (several days or less), nor really long processes taking multiple years. Of course, for longer cycles might be warranted if contracts are large enough.
Online marketing works best when prospects are making a relativley complex decision, and they must weigh a number of considerations. This provides enough time for an inbound approach to reach out multiple times with helpful content, leading prospects down a path, on their own time.
Impulse purchases or small purchases are not great fits for true inbound marketing programs. Simple search engine optimization with a call to action will work best.
Firms with long sales cycles will need to set intermediate target metrics like traffic counts or leads generated to show effects of marketing activity within a reasonable period. Commercial real estate companies are notoriously challenged with tracking performance metrics because of huge time lags between acquiring new customers and getting paid on transactions.
3. What is your firm size and marketing budget?
A rule of thumb here is that your firm should be doing at least $1M in annual revenue to consider any sort of true online marketing campaign. True onlne marketing (anything much beyond some basic SEO or PPC campaigns) is an ongoing process. It'll take some time and some budget spend to get the ball rolling…returns can be outstanding, but you might expect retainer rates from $4k/month and up. For small firms, this is just too big of a spend.
The sweet spot is a growing firm in the $10 – $50M range with some sort of current marketing investment in online lead generation and online presence: good website, search engine optimization, pay per click advertising, tradeshows, industry advertising, promoted social media posts, etc.
These law firms are often facing one or more of the following concerns:
• Dissatisfaction with existing marketing returns
• Difficulty tracking and/or proving ROI
• Limited or nonexistent "marketing department" or expertise
• Diminishing effectiveness of existing offline marketing methods
Those already investing somewhat in web-based marketing programs will make an easier transition to inbound marketing. There may already be a good website in place, and it's just a matter of integrating new inbound processes to attract visitors, convert them into leads, and get hired.
Final thoughts about online marketing for law firms…
Law firms are typically good candidates for more comprehensive online marketing processes because of these three core criteria:
1. There is usually good opportunity for conversion…getting hired. Intermediate conversions might include ebook or whitepaper downloads, video views, appointments, etc.
2. Most law firms are doing enough business to justify a more robust marketing spend, espicially in a more competitive landscape where prospects are performing most of their research online. Many already have a strong online presence.
3. Decisions are usually highly considered…especially in a B2B environment. Good quality, personalized content can attract many visitors at the top end of the sales funnel, qualify leads, and track key metrics at every stage.
Grab our free book A Step-by-Step Guide to Inbound Marketing to learn more.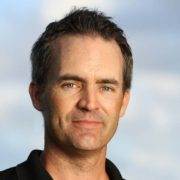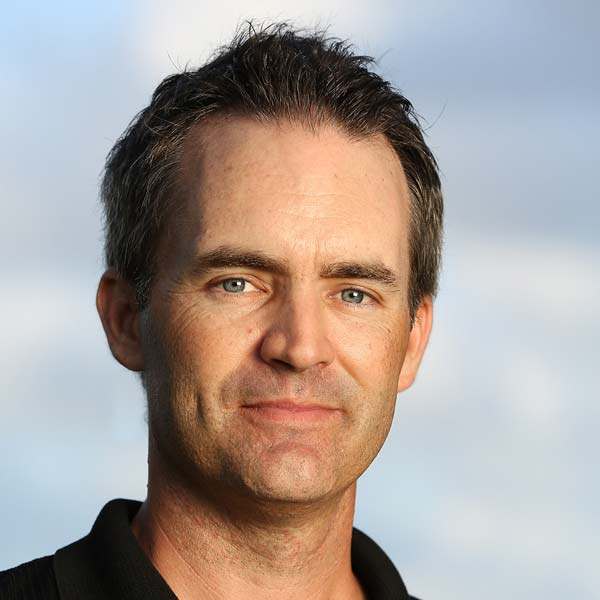 About the Author
Little known fact about Casey: He played in the 2004 US Open Championship (golf). Now Casey heads up Inbound Marketing at Web Design Phoenix, a full service website design and online marketing firm with locations in both Phoenix, Arizona and Orlando, Florida. Clients include Mercedes, Airbus, and The PGA of America.
Free Online Marketing Lessons…
Unsubscribe any time…never harassing, always helpful.
So, there are two big reasons that someone starting up a new restaurant would choose to buy into a franchise…Think Subway, Outback, or McDonald's
/
by Casey Bourque
https://www.webdesign-phoenix.com/wp-content/uploads/2017/09/online-marketing-for-law-firms.jpg
630
1500
Casey Bourque
https://www.webdesign-phoenix.com/wp-content/uploads/2020/03/phoenixwebdesign.svg
Casey Bourque
2017-02-01 07:56:39
2020-09-08 17:38:26
How Effective is Online Marketing for Law Firms?
Phoenix
Webdesign Phoenix, LLC
10645 N. Tatum Blvd.
Suite 200-180
Phoenix, AZ 85028
(480) 788-9755
Orlando
Webdesign Phoenix, LLC
952 International Parkway, Ste. 202
Lake Mary, FL 32746
(480) 788-9755
How Will an SEO Company Help My Site be Found?


What is Inbound Marketing?
Scroll to top