What's the difference between SEO and Inbound Marketing?
Written by Casey Bourque – July 3, 2017
What is Inbound Marketing?
In a past life, I played some golf professionally. Let's go with a little golf analogy to answer this question. Don't worry, nothing technical. (that's me back in '04 – photo credit: Cy Cyr Photography).
Search Engine Optimization is kind of like your driver in golf. It's the "Big Dog"… the club that you use to hit the ball as far as you can off the tee. It's super important to hit the ball really far, right?
Sure, for some people.
The longest hitter doesn't win every tournament though. Remember the tortoise and the hare?
If you watch golf on TV, you'll notice that there are some pros who hit the ball really far and others that don't. There's a ton of different strategies and skill sets that bring success. A long hitter may not be a very good putter. Alternatively, the short hitters usually stay out of trouble and they might be really good around the green.
SEO is exactly the same way.
It's one way to bring people to your website, but the marketing game as a whole is much deeper than that.
In fact, there are many golfers that don't even use a driver. They choose to use other clubs off the tee. Similarly, many companies find that SEO is not a worthwhile strategy for attracting new prospects and customers. Indeed, other companies (like Web Design Phoenix) rely almost entirely on SEO for new business generation.
SEO is a Component of the Inbound Marketing
Inbound Marketing is comparable to the entire game of golf.
It involves all of the skills, resources and tools that your company has available to user your prospects all the way through the sales process to becoming happy customers. SEO is one of these tools.
After your drive the ball down the fairway, there's lots more you need to do before the ball is in the hole. In golf, those "other" skills almost always beat the long driver.
The difference between SEO and inbound marketing is that SEO is a component of the ATTRACT stage of this marketing methodology.
This is the part where you're looking to bring strangers to your website. SEO is just one option. You may not even need SEO at all.
There are plenty of other ways to attract new business to your company like:
• Paid Advertising

• Social Media

• Sales Team

• Cold Calling

• Email Marketing

• Networking

• Leveraging Referrals and Existing Customers
Further down the pipeline, there are also plenty of ways to generate leads, earn the trust of your prospects, close sales, and get people to recommend your company.
Develop a Marketing Strategy
The best advice I can offer in marketing (and in golf) is to develop an overall strategy that meets the following requirements:
1. Play to your strengths – define your company's market position with laser focus and plan your strategy based on what you do best.
2. Don't follow everyone else – just because you heard that SEO is important, that doesn't mean it's true. See #1 and do what's best for you
3. Evaluate every available tool – there are so many more tools available to you beyond SEO. Take a look and figure out which ones are going to deliver value and leave the rest out.
4. Measure and refine – track your results and tweak your processes constantly. Figure out what's working and what isn't working and adjust accordingly.
First Step: Is my Company a Good Fit for Inbound Marketing?
A good place to start is with this Inbound Marketing Rating Tool. In about 2 minutes after a few basic questions, you'll see whether your company is even a candidate for inbound marketing at all. You'll get a score between 1 and 100.
In both golf and in marketing, experience often brings the understanding that an effective strategy employs many different tools and skill sets. Don't limit yourself to SEO. On the other side of the coin, if SEO isn't a strategy for you, don't overlook the vast wealth of opportunity in inbound marketing.
A sound strategy will almost always reveal low-hanging fruit for quick wins and immediate improvement.
About the Author
Little known fact about Casey: He played in the 2004 US Open Championship (golf). Now Casey heads up Inbound Marketing at Web Design Phoenix, a full service website design and online marketing firm with locations in both Phoenix, Arizona and Orlando, Florida. Clients include Mercedes, Airbus, and The PGA of America.
Free Online Marketing Lessons…
Unsubscribe any time…never harassing, always helpful.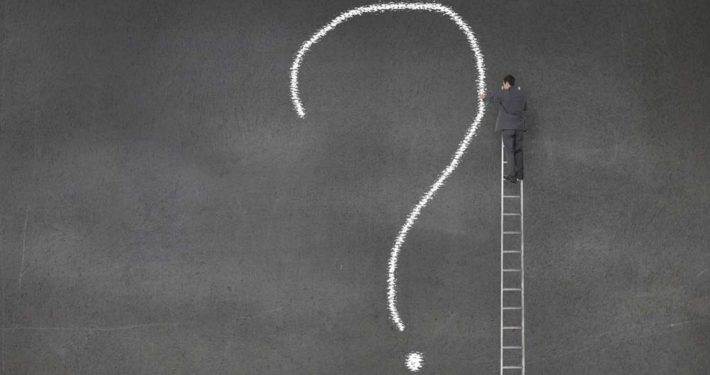 There's a ton of business upside that revolves around a really solid FAQ page. Here are some reasons to dedicate the time, and how to build one that shines.
/
by Casey Bourque
https://www.webdesign-phoenix.com/wp-content/uploads/2017/09/difference-between-seo-and-inbound-marketing.jpg
900
1500
Casey Bourque
https://www.webdesign-phoenix.com/wp-content/uploads/2016/09/web-design-phoenix-2.gif
Casey Bourque
2017-07-03 15:27:02
2019-01-09 11:21:25
What's the difference between SEO and Inbound Marketing?
You might also like
Phoenix
Webdesign Phoenix, LLC
10645 N. Tatum Blvd.
Suite 200-180
Phoenix, AZ 85028
(480) 788-9755
Orlando
Webdesign Phoenix, LLC
160 International Parkway
Suite 100
Lake Mary, FL 32746
(480) 788-9755
Inbound Marketing Calculator – Plan for Growth Mathematically


The World's Most Effective Lead Nurturing Tactics
Scroll to top
This site uses cookies. By continuing to browse the site, you are agreeing to our use of cookies.
OK
Learn more
Cookie and Privacy Settings
How we use cookies
We may request cookies to be set on your device. We use cookies to let us know when you visit our websites, how you interact with us, to enrich your user experience, and to customize your relationship with our website.
Click on the different category headings to find out more. You can also change some of your preferences. Note that blocking some types of cookies may impact your experience on our websites and the services we are able to offer.
Essential Website Cookies
These cookies are strictly necessary to provide you with services available through our website and to use some of its features.
Because these cookies are strictly necessary to deliver the website, you cannot refuse them without impacting how our site functions. You can block or delete them by changing your browser settings and force blocking all cookies on this website.
Google Analytics Cookies
These cookies collect information that is used either in aggregate form to help us understand how our website is being used or how effective our marketing campaigns are, or to help us customize our website and application for you in order to enhance your experience.
If you do not want that we track your visist to our site you can disable tracking in your browser here:
Other external services
We also use different external services like Google Webfonts, Google Maps and external Video providers. Since these providers may collect personal data like your IP address we allow you to block them here. Please be aware that this might heavily reduce the functionality and appearance of our site. Changes will take effect once you reload the page.
Google Webfont Settings:

Google Map Settings:

Vimeo and Youtube video embeds:

Privacy Policy
You can read about our cookies and privacy settings in detail on our Privacy Policy Page.
Privacy Policy